Comments Off

on How to Fix System Error 5 – Access is Denied
How to Fix System Error 5 – "Access is Denied"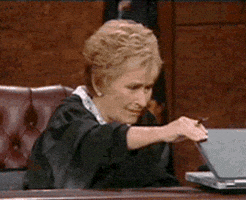 System error 5 – also known as the "Access Is Denied" error – is an error which shows when you try and use the "Net Time" or "NetView" commands inside Windows. The error basically means that your system is being blocked from accessing the various files / settings / information that it needs from a network computer, and the only way it can be fixed is to make sure all the settings that are blocking it are in working order.
System error 5 shows up like this normally:
"System Error 5 has occurred""Access is denied"
There are various causes of this error, which every Windows computer can become susceptible to. However, the main cause of the problem is down to the "Windows Vista User Account Control (UAC)" feature of your system. This feature is what Windows uses to control who has access to your files & settings, and it's often the case that if its not set up correctly, a PC will just block access to it. There are also other causes of problems, such as having registry errors and virus infections.
The first thing you should do to fix this error is to change the "LocalAccountTokenFilterPolicy" registry key. This is the key inside the registry database which allows Windows to control the various access options that you have. It's often the case that this key will have the wrong setting, and will consequently deny you from being able to access other computers. To remedy this, it's advised you edit the registry and change the value of this key.
After you've done that, you should then look at the time on your PC. This might seem like a trivial error – but most computers will actually end up having problems if their timing is out. To make sure this is not a problem, you should look to edit the time on your system & synchronize it with Microsoft's time server.
The last steps is to clean out the registry of your system with a 'registry cleaner' application. Registry cleaners will scan through the registry database of your PC and fix any of the damaged settings that are causing your computer to run slower and with errors. If you want to fix your system, you should use one of these tools to make sure no corrupt settings are causing System Error 5. If you do this, along with the other steps mentioned in this tutorial, you should be able to resolve this error quite easily.